Premises Liability Lawyer
Legal Representation for Clients in Northwest Indiana and Chicagoland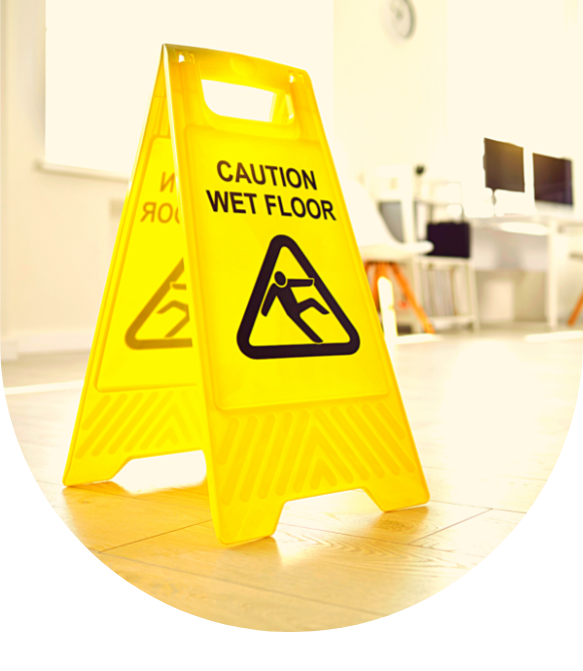 Were you injured because of dangerous conditions on someone else's property? If the property owner or manager knew about or should have known about the hazard and failed to remedy it or warn you about it, you may be entitled to recover compensation for your losses. Premises liability attorney Jason A. Ott provides legal representation to victims in Indiana and Illinois who were hurt in slip and fall accidents, dog attacks, and other incidents caused by negligent property owners and managers.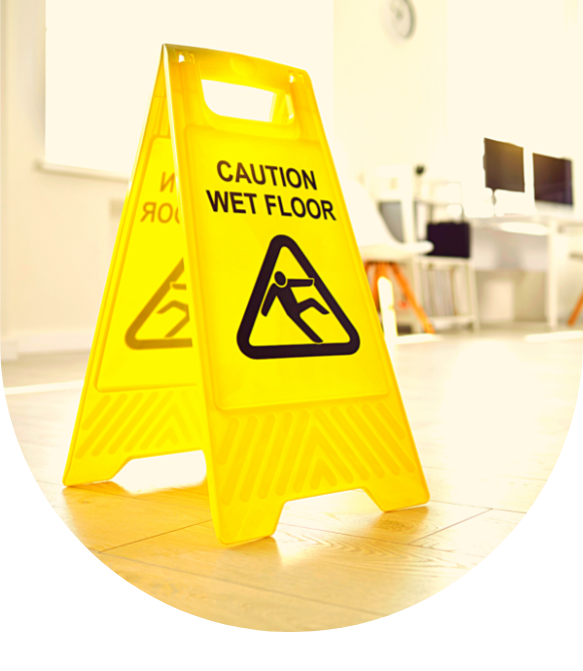 If you were hurt because of the negligence of someone else, let premises liability lawyer Jason A. Ott guide you on the path to recovery. Contact us online 24/7 for a FREE consultation. What Is Premises Liability?
Premises liability is a legal concept that addresses the duty of care owed by property owners, occupiers, and managers to visitors. Under federal, state, and local laws, owners, tenants, and managers are obligated to maintain reasonably safe environments and warn others of dangerous conditions that exist. When they fail in their duty and someone gets hurt, they can be held liable for the victim's losses.
Premises liability claims can arise in a variety of situations. These include, but are not limited to:
Supermarkets, grocery stores, malls, and restaurants are responsible for ensuring that their properties are safe for shoppers, customers, vendors, and other guests. When people slip and fall, suffer burns, are exposed to dangerous chemicals or foods, or suffer other injuries because of unsafe conditions, these establishments can be sued. In some cases, cleaning and maintenance companies can also be held liable for damages.
Slip and fall accidents, animal attacks, swimming pool accidents, and playground mishaps are the most common types of premises liability claims filed against residential property owners in Indiana and Illinois. When an owner's negligence causes someone to be injured on residential property, the homeowner's insurance policy generally picks up the tab for medical bills, lost wages, and pain and suffering.
Dark stairways, missing handrails, unsecured swimming pools, and dangerous flooring are often culprits in accidents that happen at apartment complexes. Landlords, property managers, maintenance companies, and security agencies may be able to be held liable for injuries that happen in common areas of apartment complexes. If injuries occur inside an apartment, the tenant is sometimes held liable instead.
Concerts and Sporting Events
Guests frequently become injured at concerts and sporting events when event organizers and property owners fail to protect them from slippery floors, dangerous walkways, missing handrails or guardrails, rowdy crowds, or active shooters. When injuries and deaths happen, liability may fall on the event organizer, property owner, a vendor, or a negligent security company.
Swimming pool accidents, slip and falls, assaults, and various other types of injuries can happen when hotel owners and managers are negligent. Injured victims may be able to recover compensation for their medical bills, lost wages, and pain and suffering if it can be proved that the hotel owner, manager, or another employee was negligent.
Excellent when it came to working my case. Just when I gave up he continued to work and won my case. I would recommend him to anyone and hire him again if needed.
I was in a car accident that totaled my car and left me with some extensive injuries. The insurance company of the person who hit me wanted me to settle for far less than what I thought was fair. I consulted with Jason and hired him that same day. Never having gone through this process before I felt that Jason could take my case and get me a fair settlement. The whole process did take quite a bit of time but I was pleased with the outcome. Thank you Jason.
I was in an auto accident with a snowplow my work contracted. I was scared, worried and my job was put on the line. Jason A. Ott and his assistant were always available by text, phone, or email to provide me support. Jason fought diligently to get me the settlement I deserved. I trust Jason and assure anyone that invests their time in him that he will take care of you in every aspect. He was so supportive it truly helped me get through the stressful situation of going through a lawsuit. Thank you Jason for everything you did for me. I am grateful and if I ever need a lawyer again you will be my first phone call. Top Causes of Accidents that Give Rise to Premises Liability Claims
A wide range of dangerous property conditions can cause guests to get hurt. Examples include:
Slippery floors
Unkept walkways
Missing or loose handrails
Broken furnishings
Unsanitary conditions
Poor crowd control
Negligent security
Poor lighting in stairways
Dog bites
Who Can Be Held Liable for Injuries?
Property Owners
Managers
Cleaning Companies
Maintenance Companies
Event Organizers
Security Companies
Vendors
Pet Owners
Businesses
Construction Companies
Do You Need to Hire a Dog Bite Injury Lawyer in Indiana or Illinois?
Hundreds of victims suffer dog bite injuries in Indiana and Illinois every year. Many of these victims require expensive medical treatment, must miss time from work, and endure emotional trauma and physical pain for months, and even years after the attack. In many cases, dog bite victims can take legal action against the dog's owner, a property owner, a business, or another responsible party to recover compensation for their losses.
Determining who to sue for a dog bite injury can be tricky, however. The defendant(s) in your lawsuit depend on where the attack occurred, who was, or should have been, in control of the animal that bit you, and the sources of financial recovery that may be available. Depending on the details of your case, you may be able to file a premises liability lawsuit against a property owner and a personal injury lawsuit against the dog's owner simultaneously. Dog bite lawyer Jason A. Ott can help you sort through the complicated web of legal options to ensure your recovery is successful.
How to Win a Premises Liability Claim
In Indiana and Illinois, four elements must exist for a premises liability claim to be successful.
Duty of Care: If you were lawfully present on the premises when the accident occurred, the property owner likely owed you a duty of care.
Breach of Duty: If the property owner knew about, or reasonably should have known about the dangerous condition and failed to correct it or adequately warn you that it existed, negligence will likely be established.
The Breach Caused Harm: The defendant's negligence must have been the proximate caused of your injuries.
The Victim Suffered Damages: You must have suffered substantial economic and/or non-economic damages.
FAQs About
Premises Liability Cases
What is the statute of limitations for a premises liability case?
In Indiana and Illinois, the statute of limitations for most premises liability cases is two years from the date the injury happened. In some cases, this time limit may be even shorter. Speak to an attorney immediately to protect your right to recover compensation.
Who can file a premises liability claim?
Invited guests, licensees, and some child trespassers may be able to file premises liability claims in Illinois and Indiana. Property owner liability is minimal for adult trespassers, but claims can still arise if a property owner knew a trespasser was on the property and failed to warn him or her about a dangerous condition or deliberately caused the trespasser harm.
How much is my slip and fall accident case worth?
A premises liability lawyer uses a variety of factors to estimate the value of a slip and fall accident case. These include, but are not limited to:
The severity of injuries
Whether your negligence contributed to your accident
The insurance coverage available
Your lost wages and medical bills