Defending Clients in Northwest Indiana and Chicagoland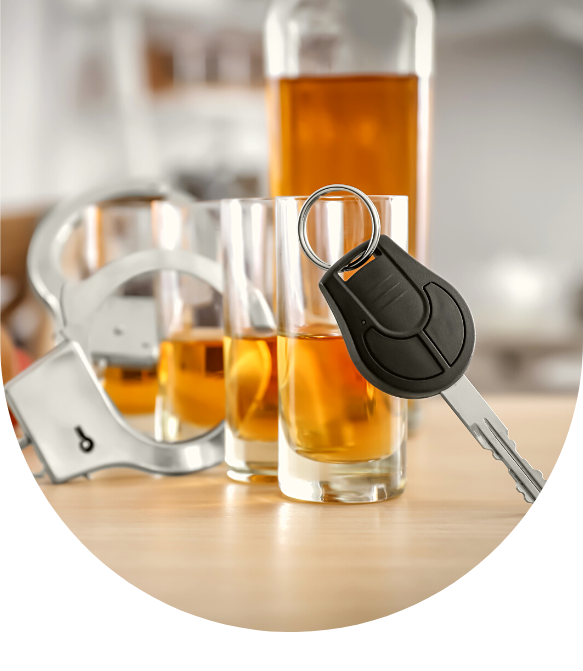 Were you charged with driving under the influence of alcohol or drugs in Valparaiso, Chicago, or one of the surrounding areas? Various defense strategies may be available to reduce or eliminate your charges, minimize penalties, and help preserve your freedom. DUI lawyer Jason A. Ott can help guide you through the criminal justice system to ensure your rights are protected.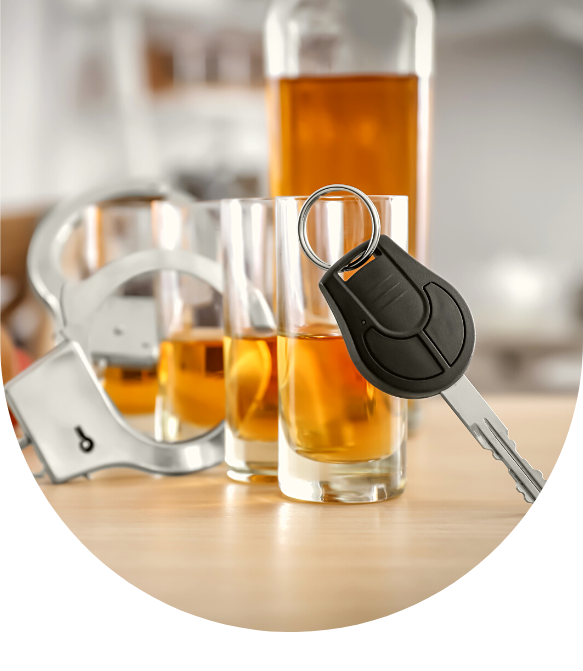 If you were charged with operating while intoxicated, you need DUI lawyer Jason A. Ott on your side. Contact us online 24/7 for a FREE consultation. The Consequences of a Conviction Can Be Severe
DUI lawyer Jason A. Ott can help.
Whether you were arrested in Indiana or Illinois, the consequences of an OWI/DUI conviction can impact all aspects of your life. Without experienced legal representation, the likelihood of getting stuck with steep fines, jail time, and other repercussions is much higher.
The following are just a few of the ways a drugged or drunk driving conviction can impact your future.
A drugged or drunk driving conviction can interfere with your freedom. While some convictions result in minimal time behind bars, many people face extended periods of incarceration. Depending on whether this is your first charge or you've had prior convictions, and whether the circumstances will allow for enhanced penalties, you could lose your freedom for a very long time.
The fines imposed for an OWI or DUI conviction vary significantly depending on your blood alcohol level at the time you were charged, whether enhanced penalties apply, whether you were arrested in Indiana or Illinois, and whether you have had prior convictions. It's not uncommon for a conviction to result in hundreds, or even thousands of dollars in fines. This is especially true for people who have multiple priors or extenuating circumstances.
If you are convicted of driving under the influence of drugs or alcohol, your driver's license will likely be suspended or revoked. Even if this is your first conviction, you could lose your driving privileges for quite some time, especially under extenuating circumstances. Subsequent convictions can result in the loss of your driving privileges for even longer.
Drivers who are convicted of DUI in Indiana and Illinois may be required to install an ignition interlock system in their vehicles. If you are required to use an ignition interlock system, you will need to pay an installation fee and then make monthly payments to use the device. In addition to the added expense, these devices sometimes produce false readings, preventing the person from operating the vehicle. Additionally, any family members who drive the vehicle will have to use the interlock as well.
Most employers conduct background checks on job applicants, and some may be hesitant to hire someone with a DUI. This is common in employers hiring truck drivers, bus drivers, daycare staff, and some types of government employees. A DUI conviction may also interfere with your ability to keep your current job, especially if your position requires you to drive. A conviction may also jeopardize your professional license. Multiple DUI convictions or a felony conviction could end your career.
Excellent when it came to working my case. Just when I gave up he continued to work and won my case. I would recommend him to anyone and hire him again if needed.
I was in a car accident that totaled my car and left me with some extensive injuries. The insurance company of the person who hit me wanted me to settle for far less than what I thought was fair. I consulted with Jason and hired him that same day. Never having gone through this process before I felt that Jason could take my case and get me a fair settlement. The whole process did take quite a bit of time but I was pleased with the outcome. Thank you Jason.
I was in an auto accident with a snowplow my work contracted. I was scared, worried and my job was put on the line. Jason A. Ott and his assistant were always available by text, phone, or email to provide me support. Jason fought diligently to get me the settlement I deserved. I trust Jason and assure anyone that invests their time in him that he will take care of you in every aspect. He was so supportive it truly helped me get through the stressful situation of going through a lawsuit. Thank you Jason for everything you did for me. I am grateful and if I ever need a lawyer again you will be my first phone call. You Can Get Charged with an OWI or DUI in These Types of Vehicles
It is possible to get charged with an OWI or DUI that requires the help of a criminal defense lawyer when operating these types of vehicles while under the influence of alcohol or drugs.
Car, Truck, Van, SUV
Motorcycle
ATV
Lawn Mower
Moped
Snowmobile
Golf Cart
Construction or Farm Equipment
Horse or Horse-Drawn Carriage
Enhanced Penalties for DUI
Various types of circumstances can enhance the penalties you face if you are convicted of OWI or DUI. These include, but are not limited to:
DUI with a child passenger under 18 (Class D Felony in Indiana)
DUI causing injury to another person (Class D Felony in Indiana)
DUI causing death to another person (Class C Felony in Indiana, Class 2 Felony in Illinois)
DUI with BAC 0.15 or greater (Class A Misdemeanor in Indiana)
DUI with a BAC of 0.16 or more (in Illinois)
DUI with a child passenger under 16 (in Illinois)
DUI while driving a school bus with a person under 18 on board (Class 4 Felony in Illinois)
DUI causing great bodily harm to another person (in Illinois)

DUI in a school speed zone (

in Illinois

)
Legal Alcohol Limits for Operating Vehicles in Indiana and Illinois
The maximum legal blood alcohol content (BAC) limits for drivers in Indiana and Illinois are:
Drivers Under 21: In Indiana, drivers with a BAC of .02 or higher are considered to be driving under the influence. In Illinois, drivers under 21 are legally drunk when their BAC is greater than zero.

Commercial Drivers: Drivers who are operating commercial vehicles in Illinois and Indiana are considered to be driving under the influence if their BAC is .04 or greater.

Adult Drivers: Adults who operate motor vehicles in Indiana and Illinois with a BAC of more than .08 are driving under the influence of alcohol.
Do I have to consent to a breathalyzer test in Indiana?
Indiana has an implied consent law, which means that any person who is driving a motor vehicle has given his or her implied consent to submit to a blood draw or breathalyzer test. Refusing a test could result in a one-year license suspension. If you have a previous DUI conviction, you could lose your driver's license for two years.
What Is Blood Alcohol Content?
Blood alcohol content, also referred to as blood alcohol level and blood alcohol concentration, is the level of alcohol in your blood. Your BAC is likely to be tested if you are suspected of drinking and driving, you are drunk in public, you are in an alcohol treatment program, or you have alcohol poisoning.
Does a DUI conviction always stay on your record?
If you were convicted of DUI in Indiana or Illinois, the DUI conviction will remain on your record for the rest of your life and may impact sentencing for future convictions. The only way to get a DUI expunged in Illinois is through a governor's pardon. If you were convicted of DUI in Indiana, you may be eligible for expungement, but you must wait at least five years for misdemeanor convictions, eight years for Level 6 felonies, and ten years for Level 5 (or higher) felonies.