Chicago Car Accident Lawyer
Legal Representation for Clients in Northwest Indiana and Chicagoland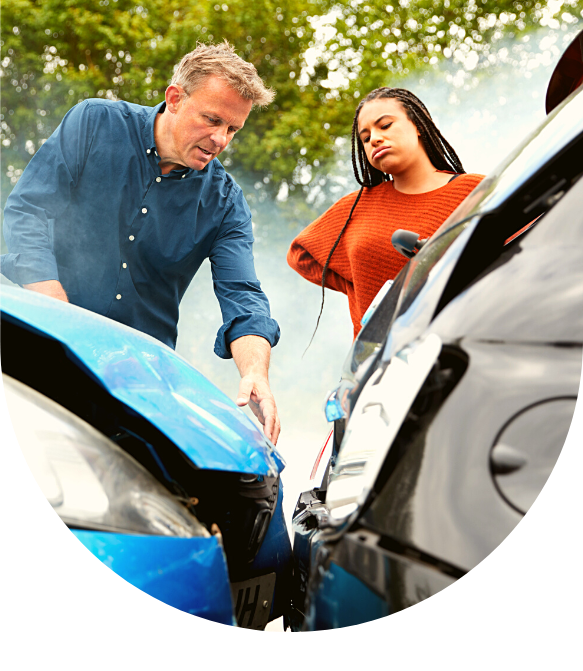 Were you injured in a car accident in Chicago? If another driver, malfunctioning traffic light, defective vehicle parts, or a negligent trucking company caused your crash, you may be entitled to receive compensation for your medical bills, lost wages, and pain and suffering. Chicago car accident lawyer Jason A. Ott can help you file a personal injury claim against the negligent party, negotiate with the insurance company on your behalf, and litigate your case in court if necessary.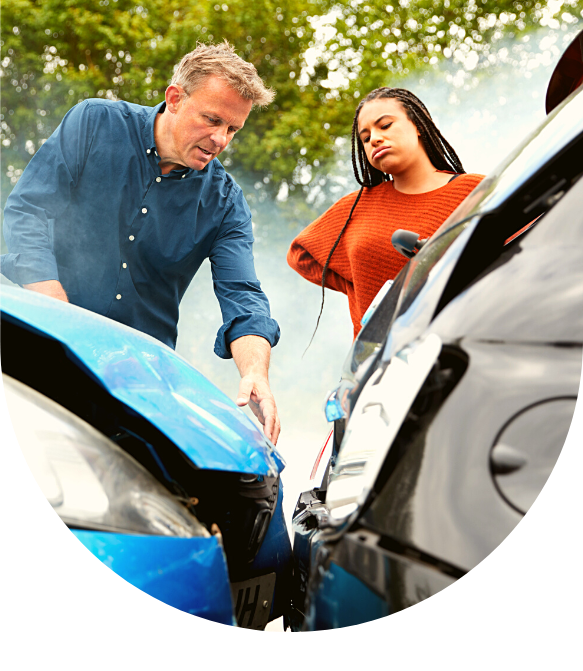 If you were hurt in a car accident caused by someone else, let Chicago car accident lawyer Jason A. Ott guide you on the path to recovery. Contact us online 24/7 for a FREE consultation. What Causes Car Accidents in Chicago?
Chicago car accidents are caused by a wide range of factors and driving behaviors. According to the NHTSA, approximately 94% of motor vehicle accidents are caused by negligent drivers. While most car accidents are caused by a single driver's negligence, some involve multiple at-fault parties. Despite advances in technology and stricter enforcement in the city, nearly 100,000 car accidents cause approximately 24,000 injuries in Chicago annually.
According to information from the Illinois Department of Transportation, the following are common causes of car accidents in Chicago.
Driving Under the Influence of Alcohol or Drugs
Although impaired driving makes up only a small portion of accidents in Chicago, drunk and drugged driving crashes have a higher injury and fatality rate than other types of wrecks. The CDC reports that approximately 28% of all fatality accidents in the United States involve impaired driving. Of nearly 1,200 alcohol-related accidents in Chicago in 2018, nearly 34% led to serious injuries or fatalities.
Distracted driving continues to be a leading cause of injury accidents in Chicago. Despite strict distracted driving laws throughout the state, motorists continue to text and drive, talk on their cellphones, browse the internet or social media, use GPS, eat and drink, and even apply make-up while behind the wheel. According to the NHTSA, taking your eyes off the road for five seconds while traveling 55 mph (the time it takes to read a text message and regain concentration) is equivalent to driving the length of a football field with your eyes closed.
Reckless or Aggressive Driving
Aggressive driving plays a role in approximately 56% of fatality accidents in the United States, according to the American Automobile Association. Weaving in and out of driving lanes, cutting other motorists off, following too closely, and acts of road rage significantly raise the risk of causing a car accident. Since behaviors like these jeopardize public safety, putting other drivers, passengers, and pedestrians in harm's way, they may be considered grossly negligent.
A statewide IDOT report states that speeding is a factor in approximately33% of total car accidents, 36% of fatality crashes, and 38% of those that cause serious injuries in Illinois. Traveling at excessive speeds can cause vehicle equipment to fail, safety equipment to be less effective, and drivers to lose control of their vehicles. Even when speeding is not the primary cause of a car accident in Chicago, it will likely increase the severity of the impact and raise the risk of severe injuries and fatalities.
Vehicle Component Failure
Design flaws, manufacturing mistakes, inadequate maintenance, and using low-quality materials to make parts can cause vehicle components to fail. This raises the risk of causing an accident that leads to serious injury or fatality. Common examples include defective tires, faulty steering systems, brake failures, and malfunctioning safety sensors. When vehicle components fail and cause a car accident, manufacturers may be able to be held liable for victims' losses.
Excellent when it came to working my case. Just when I gave up he continued to work and won my case. I would recommend him to anyone and hire him again if needed.
I was in a car accident that totaled my car and left me with some extensive injuries. The insurance company of the person who hit me wanted me to settle for far less than what I thought was fair. I consulted with Jason and hired him that same day. Never having gone through this process before I felt that Jason could take my case and get me a fair settlement. The whole process did take quite a bit of time but I was pleased with the outcome. Thank you Jason.
I was in an auto accident with a snowplow my work contracted. I was scared, worried and my job was put on the line. Jason A. Ott and his assistant were always available by text, phone, or email to provide me support. Jason fought diligently to get me the settlement I deserved. I trust Jason and assure anyone that invests their time in him that he will take care of you in every aspect. He was so supportive it truly helped me get through the stressful situation of going through a lawsuit. Thank you Jason for everything you did for me. I am grateful and if I ever need a lawyer again you will be my first phone call. Common Injuries Sustained in Chicago Car Accidents
Car accident lawyers in Chicago see a wide range of injuries caused by crashes in the city. Examples include:
Traumatic Brain Injuries (TBI)
Spinal Cord Injuries
Broken Bones
Soft Tissue Injuries
Neck/Back Injuries
Amputations
Burn Injuries
Lacerations
Puncture Wounds
Who Can Be Held Liable for Car Accident Injuries?
Negligent Drivers
The At-Fault Driver's Insurance Company
Employers
Trucking Companies
Taxi Cab Companies
Mechanics
Vehicle Manufacturers
Parts Manufacturers
Rideshare Companies
Uninsured/Underinsured
Motorist Insurance
How Rideshare Accident Claims Work
Uber and Lyft accident injury claims may be worth up to $1 million for one injured victim, and up to $2 million per accident. Rideshare accident insurance is divided into three levels of coverage, however, depending on the driver's activity.
No Rideshare Activity: If the driver was using the vehicle for personal use when the accident happened, his or her personal insurance coverage applies if the rideshare driver was at fault. If the driver does not have insurance or carries inadequate coverage, you may be able to recover compensation by filing a claim against your own uninsured/underinsured motorist policy.

Driver Mode Without Passengers: If the driver was logged in to the app and awaiting passengers when the crash occurred, his or her personal insurance is primary. However, Uber and Lyft offer contingent policies that may help pay for excess damages. These policies cover up to $50,000 for one injured victim and $100,000 per accident.

Ride Request Accepted: Once the rideshare driver accepts a ride request, Uber or Lyft's commercial liability insurance kicks in to cover accidents. Coverage continues until the passengers are dropped off at their destination. This insurance covers up to $1 million for injuries or death to one passenger, and up to $2 million per accident.

 
FAQs About
Chicago Car Accidents
What is the statute of limitations for a car accident case?
In Illinois, the statute of limitations for taking legal action to recover compensation for injuries in most car accident cases is two years from the date the crash happened. Sometimes, this time limit may be shorter, however. Contacting a Chicago car accident lawyer as soon as you think you may have a case can help ensure your right to sue is protected.
How can I recover compensation for injuries sustained in a hit-and-run accident?
If you were involved in a hit-and-run accident in Chicago, and the at-fault driver cannot be located, you may be able to recover compensation for your losses by filing a claim against your own uninsured/underinsured motorist policy.
Can I recover compensation if I was partially at-fault for a Chicago car accident?
Maybe. In Illinois, you may still be able to recover compensation for your losses if you were less than 51% at-fault for the crash. However, your award will likely be reduced in accordance with your portion of fault.