Medical Malpractice Lawyer
Legal Representation for Clients in Northwest Indiana and Chicagoland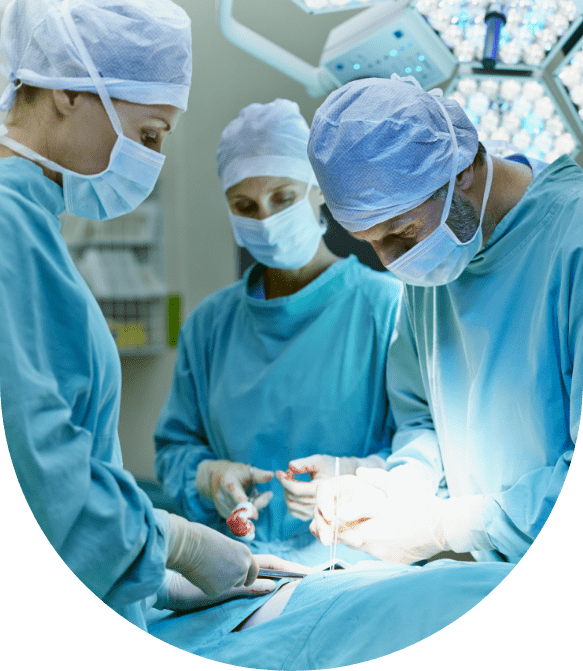 Were you injured by a medical provider's negligence? You may be entitled to compensation to pay for your resulting medical bills, lost wages, pain and suffering, and more. Medical malpractice lawyer Jason A. Ott helps victims like you hold healthcare professionals accountable when their negligent acts or omissions cause injuries to patients in Valparaiso, Chicago, and the surrounding areas.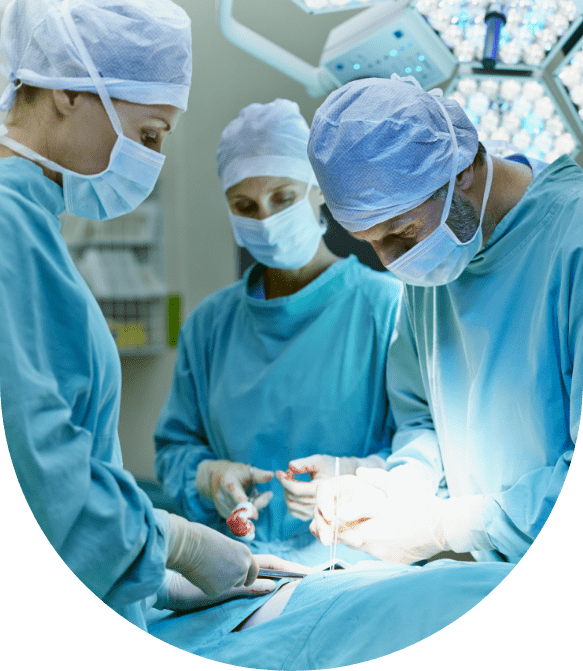 If you were injured or your loved one passed away because of the negligence of a medical professional, let medical malpractice lawyer Jason A. Ott guide you on the path to recovery. Contact us online 24/7 for a FREE consultation. What Is Medical Malpractice?
Medical malpractice occurs when a healthcare professional fails to provide medical services with the degree of skill, diligence, and care expected of a reasonably competent person with similar training under the same or similar circumstances and a patient is injured or killed as a result. 
Medical malpractice attorney Jason A. Ott helps victims who were injured at the hands of healthcare professionals recover compensation for harm caused by:
Diagnostic errors occur when a physician fails to identify a medical condition or makes an inaccurate diagnosis, when a lab technician or diagnostic professional misinterprets test results or performs a test incorrectly, or when defective testing equipment delivers false results. When diagnostic errors happen, patients' conditions may worsen, they may be treated for conditions they do not have, or they may die.
Medication errors are a leading cause of medical malpractice injuries in Indiana and Illinois. If a doctor writes a prescription for the wrong medication, an incorrect dose, or a dangerous combination of pharmaceutical drugs, a nurse administers the wrong medication or dose, or a pharmacist makes a mistake in filling a prescription, patients can suffer severe reactions and/or life-altering injuries.
Wrong-site surgery, wrong-patient surgery, and retained surgical objects are common types of surgical mistakes that injure patients in Valparaiso and Chicago hospitals and surgical centers. Victims of surgical errors often require additional surgeries, medication and treatment for resulting ailments, and long-term physical therapy. In the most severe cases, patients may die when surgeons make mistakes.
Treatment delays often occur when medical professionals fail to properly diagnose a condition, ignore or downplay symptoms, or simply fail to provide prompt care when it is needed. Treatment delays often happen in busy emergency rooms, hospitals, and nursing homes because the facilities are understaffed. Delays may also occur when medical providers fail to follow-up with patients or neglect reviewing test results.
Medical professionals are required to notify patients of the risks involved with medical procedures and obtain consent before providing treatment. When they perform procedures or provide treatment without obtaining informed consent and a patient is injured, there may be grounds for a medical malpractice claim.
Excellent when it came to working my case. Just when I gave up he continued to work and won my case. I would recommend him to anyone and hire him again if needed.
I was in a car accident that totaled my car and left me with some extensive injuries. The insurance company of the person who hit me wanted me to settle for far less than what I thought was fair. I consulted with Jason and hired him that same day. Never having gone through this process before I felt that Jason could take my case and get me a fair settlement. The whole process did take quite a bit of time but I was pleased with the outcome. Thank you Jason.
I was in an auto accident with a snowplow my work contracted. I was scared, worried and my job was put on the line. Jason A. Ott and his assistant were always available by text, phone, or email to provide me support. Jason fought diligently to get me the settlement I deserved. I trust Jason and assure anyone that invests their time in him that he will take care of you in every aspect. He was so supportive it truly helped me get through the stressful situation of going through a lawsuit. Thank you Jason for everything you did for me. I am grateful and if I ever need a lawyer again you will be my first phone call. Where Does Medical Malpractice Occur?
Medical malpractice cases can arise in virtually any type of healthcare setting.
Hospitals

Surgical Centers

Emergency Rooms
Urgent Care Facilities

Birthing Centers

Recovery Rooms
Dentist Offices

Doctor Offices

Nursing Homes
Who Can Be Held Liable for Medical Malpractice?
Primary Care Physicians

Specialists

Surgeons

Nurses
Anesthesiologists

Dentists

Pharmacists

Radiologists
Hospitals

Health Care Facilities

Mental Health Professionals
Do You Have a Medical Malpractice Claim?
Several elements must exist for a medical malpractice claim to be successful.
Duty of Care:

The medical provider must have owed the patient a duty of care.

Breach of Duty:

The healthcare provider must have failed to follow the expected standard of care.

Causation:

The medical provider's act or omission was the proximate cause of the injuries suffered.

Injuries:

The patient suffered injury or death
FAQs About
Medical Malpractice
What is the statute of limitations for a medical malpractice case?
In Indiana and Illinois, the statute of limitations for medical malpractice cases is generally two years from the date of the incident or when the patient discovered the incident. There are exceptions, however, which may make this timeframe even shorter. This is why you should contact an injury lawyer right away.
Will my medical malpractice case go to trial?
Although many medical malpractice cases do go to trial, the United States Bureau of Justice Statistics reports that approximately 93% of cases settle out of court before a jury verdict is reached.
Can I recover compensation for medical malpractice if I signed a consent form?
Yes. Signing a consent form does not bar you from recovering compensation if your medical provider was negligent and that negligence caused you to be injured.