Valparaiso Auto Accident Lawyer
Focusing On Your Recovery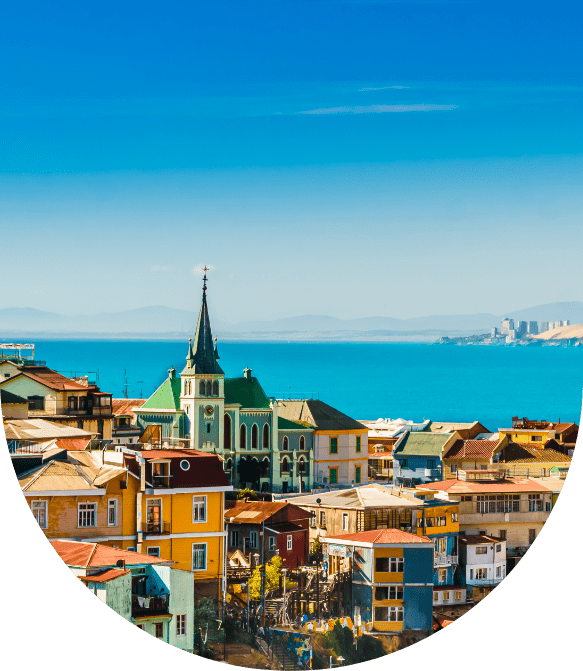 Legal Representation for Clients in Northwest Indiana and Chicagoland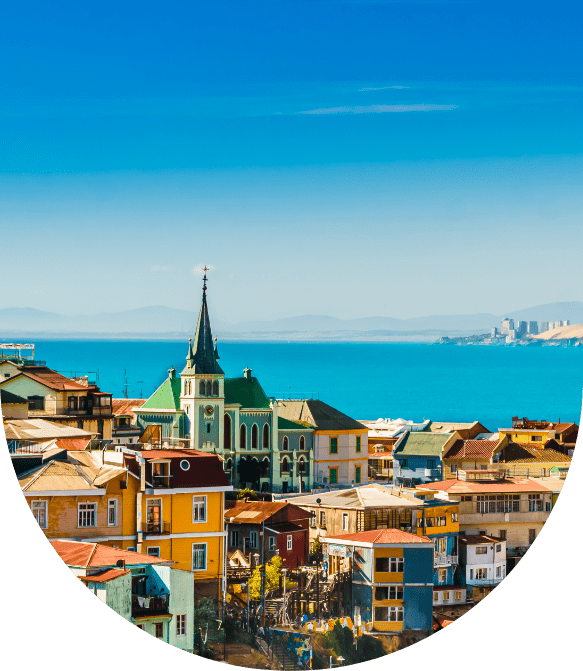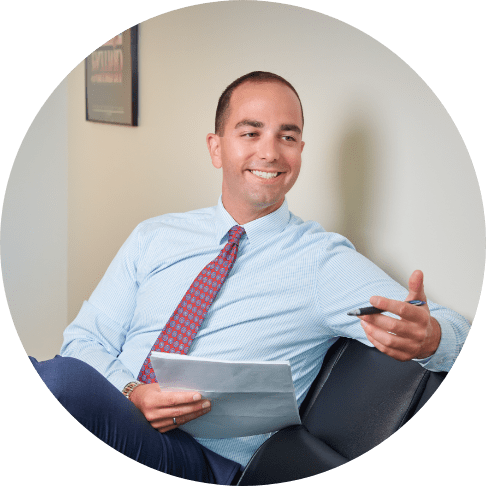 Were You Injured in a Car Accident in Indiana?
If another driver or vehicle manufacturer caused you to be injured in an auto accident in Valparaiso or one of the surrounding communities, compensation may be available to help you pay for your medical bills, lost wages, pain and suffering, and more. At Ott Law Group P.C., your recovery is our top priority. Car accident attorney Jason A. Ott has helped countless victims in Indiana successfully resolve their personal injury claims and lawsuits.
To find out more about how our injury law firm can help guide you on the path to maximum recovery, contact us online 24/7 to schedule a free, no-obligation case evaluation.
Indiana Auto Accident Injuries Can Be Catastrophic
Even seemingly minor car accidents can cause serious injuries. When crashes are severe, the consequences can be physically, emotionally, and financially life changing.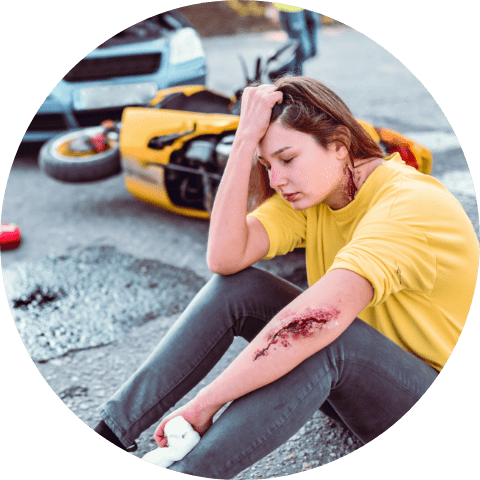 In addition to the initial medical bills that injured victims often face, recurring doctor visits, multiple surgeries, specialist visits, and other ongoing treatments can cause expenses to soar. In some cases, car accident victims require expensive prescription medications, special medical devices and equipment, and/or in-home nursing care for the rest of their lives. Car accident lawyer Jason A. Ott can help you obtain quality medical care in Indiana while you wait for your personal injury claim or lawsuit to be resolved.
Car accidents often cause severe enough injuries that victims like you are unable to return to work right away. Even a short absence from work can quickly cause financial strain for many people. When a victim's absence from work is extended, or even permanent, the financial impact can rapidly spiral into an unmanageable state. Car accident attorney Jason A. Ott can help you calculate your lost wages and recover compensation from the party that caused your crash.
Although some car accident victims recover from their injuries fairly quickly, others are left with long-term pain and emotional trauma. In many cases, victims find themselves unable to participate in the activities they once enjoyed. While pain medications and mental health treatment may help victims cope, many people never return to their pre-accident state. Car accident lawyer Jason A. Ott can guide you on the path to recovering compensation for the pain and suffering you have endured.
How Much Is Your Valparaiso, Indiana Car Accident Worth?
Determining the value of your car accident case is a complicated process, and no personal injury attorney can guarantee how much your injury award will be. Indiana auto accident lawyer Jason A. Ott evaluates various factors when calculating the value of a claim to help provide car accident victims like you with an estimate of how much you may be able to recover. Some of these factors include: Insurance coverage plays a significant role in your ability to recover appropriate compensation for your losses. If the other driver carries the minimum amount of liability coverage required in Indiana, for instance, victims may only be able to recover up to $25,000 per person or $50,000 per accident when they file a claim against the negligent driver's policy. If your injuries and losses are more than the available insurance coverage, you may be able to file a claim against your own underinsured motorist policy to recover additional compensation. If a vehicle manufacturer, trucking company, or other large corporation is determined to be liable for the crash, car accident attorney Jason A. Ott can help you file a personal injury lawsuit against that entity to maximize your recovery.
The Role You Played in Contributing to the Accident
The Indiana Comparative Fault Act may also impact the amount of compensation you can recover by filing an injury claim. Under the Act, each party's contribution to an auto accident factors into the amount of damages an injured victim can recover. While a car accident victim may still be able to recover compensation even if he or she contributed to the cause of the accident, the award will be reduced by the percentage of his or her fault. If the victim is 51% or more at-fault for a car accident in Indiana, he or she is usually barred from recovering damages. For example, if you are determined to be 49% at-fault for a crash, you may still be able to recover 51% of your losses. If multiple defendants contributed to the accident, each may be held liable proportionate to the percentage of responsibility.
The Cost of Your Medical Treatment
The cost of your medical treatment also plays a substantial role in determining the value of your case. If you suffered a spinal cord or traumatic brain injury in the car accident, and your injury requires that you endure multiple surgeries and/or ongoing medical care, for instance, your case will likely be worth much more than it would have been if your injuries were minor. Additionally, your necessary medications, medical devices and equipment, in-home nursing care, modifications to your home or vehicle, and transportation to and from healthcare facilities for treatment will also be considered.
Whether Your Injuries Caused Permanent Disability
Suffering a permanent disability because of your car accident will add value to your claim as well, especially if you are permanently unable to return to any type of work. If your car accident caused you to be blind, paraplegic, or quadriplegic, you suffered permanent brain damage in the crash, or you had to have a body part amputated because of your injuries, your award will likely be much higher. Permanent scarring and disfigurement will also add value to your personal injury claim or lawsuit.
If your accident caused you to miss days from work, and you were unable to earn your pre-accident income, you may be able to recover lost wages when you file a claim for compensatory damages. We will take into account the amount of earnings you lost while you were recovering from your injuries, as well as any overtime, tips, bonuses, and other types of income. Even if you were able to return to work at a lower pay rate or a reduction in hours worked, you may be able to recover compensation for the portion of wages you lost. If your injuries are such that you are expected to be unable to return to work in the future, you may be able to be compensated for your lost future earnings as well.
Your Physical Pain and Emotional Trauma
In Indiana, car accident victims can also receive compensation for the physical pain, discomfort, inconvenience, emotional trauma, and anguish their crashes caused them to endure. If you lost a loved one in an Indiana car accident, you may be able to recover compensation for your grief and loss of companionship as well. It can be difficult to place a monetary value on a victim's pain and suffering. Damages are typically calculated by multiplying the amount of economic damages awarded in a claim or lawsuit by a number between 1.5 and 5, depending on the severity of the victim's injuries.
Common Types of Valparaiso Car Accidents
Excellent when it came to working my case. Just when I gave up he continued to work and won my case. I would recommend him to anyone and hire him again if needed.
I was in a car accident that totaled my car and left me with some extensive injuries. The insurance company of the person who hit me wanted me to settle for far less than what I thought was fair. I consulted with Jason and hired him that same day. Never having gone through this process before I felt that Jason could take my case and get me a fair settlement. The whole process did take quite a bit of time but I was pleased with the outcome. Thank you Jason.
I was in an auto accident with a snowplow my work contracted. I was scared, worried and my job was put on the line. Jason A. Ott and his assistant were always available by text, phone, or email to provide me support. Jason fought diligently to get me the settlement I deserved. I trust Jason and assure anyone that invests their time in him that he will take care of you in every aspect. He was so supportive it truly helped me get through the stressful situation of going through a lawsuit. Thank you Jason for everything you did for me. I am grateful and if I ever need a lawyer again you will be my first phone call.
Leading Causes of Car Wrecks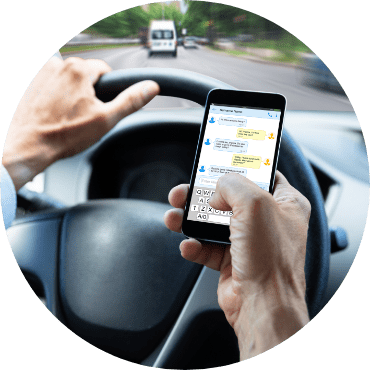 Despite the implementation of Indiana's hands-free law, distracted driving continues to be a leading cause of car accidents in the state. In addition to using their phones while driving, many people eat, drink, perform personal hygiene tasks, adjust infotainment systems, and even read while behind the wheel. If a distracted driver caused your crash, car accident lawyer Jason A. Ott can help you file a claim or lawsuit to recover compensation from the negligent driver.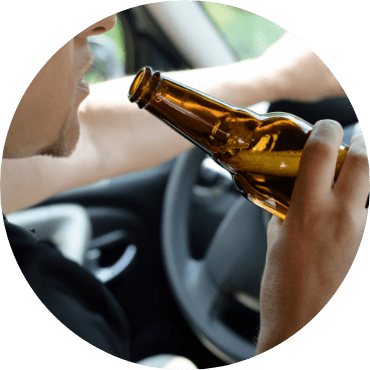 The National Highway Traffic Safety Administration (NHTSA) reports that driving under the influence of alcohol or drugs kills approximately 28 people each day. That is equal to one victim every 52 minutes. In Indiana, nearly 32% of all fatality car accidents involve drunk driving. Car accident lawyer Jason A. Ott provides legal representation to victims of DUI accidents. He also helps surviving family members pursue compensation through wrongful death claims.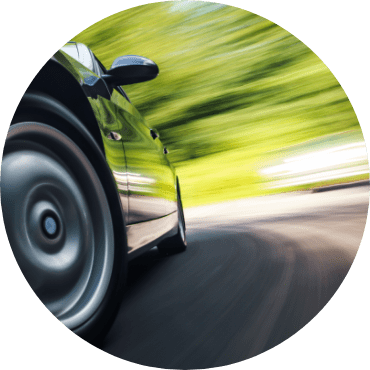 Drivers who speed are at an increased risk of losing control of their vehicles. The faster a car or truck is moving, the more stopping distance it needs and the greater the force of impact if a crash occurs. The effectiveness of vehicle safety equipment is also reduced when a vehicle is traveling at excessive speeds, increasing the risk of injury accidents. If a speeding driver caused you to be injured, car accident attorney Jason A. Ott can help.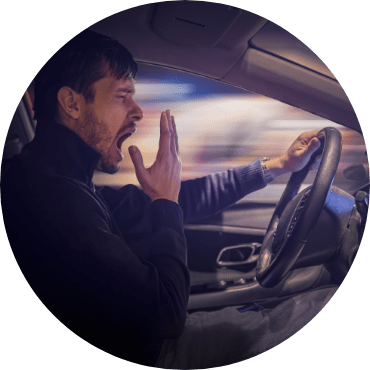 Drowsy drivers put themselves, other motorists, and pedestrian at risk, even if they don't fall asleep behind the wheel. Studies have shown that driving while drowsy is similar to driving while drunk when it comes to reaction times, motor skills, and judgment. Auto accident attorney Jason A. Ott may be able to help you recover compensation from a negligent driver or trucking company if drowsy driving contributed to your crash.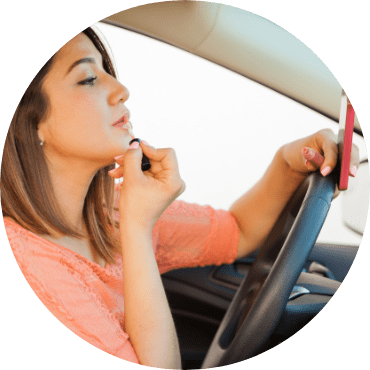 Aggressive driving behaviors, weaving in and out of traffic lanes, driving too fast for conditions, failing to stop at red lights and stops signs, and tailgating are all forms of reckless driving that can result in severe or deadly car accidents. Car accident lawyer Jason A. Ott can obtain witness statements, review traffic camera and dash cam footage, and investigate the scene of your crash to help prove the other driver was behaving recklessly.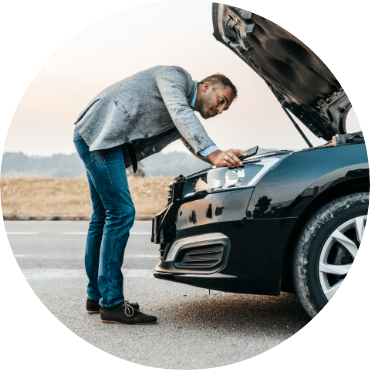 Vehicle equipment failures cause a multitude of car crashes in Indiana every year. Defective tires, steering systems, faulty brakes, and inadequate motor vehicle maintenance can cause drivers to lose control of their cars, raising the risk for an injury accident. Car accident attorney Jason A. Ott helps victims file lawsuits against vehicle and parts manufacturers when their negligence causes accidents.
What to Do After a
Car Accident in Indiana
Your well-being and the welfare of other victims should take priority after a crash. Even if you don't think your injuries are severe, get examined by a qualified medical professional right away. Some injury symptoms may not be immediately apparent. Additionally, your auto accident attorney will need your medical records to prove the existence and severity of your injuries.
Obtain witnesses' information.
Witness statements can help your auto accident attorney paint a picture about how the car accident happened. Getting the names and contact information for everyone involved in the crash and anyone who may have seen the accident can help your auto accident attorney win your case.
Documenting everything you can remember about the incident can ensure your car accident attorney has the information he or she needs to win your injury claim. Be sure to collect photos or videos of the vehicles involved as well as of the accident scene. Your car accident lawyer may be able to use photos and video footage as evidence if your case goes to trial.
File a crash report form.
People who are involved in car accidents in Indiana must file an Operator's Proof of Insurance Crash Report Form with the Indiana Bureau of Motor Vehicles within 10 days of the crash. If you fail to file a report, your license could be revoked. Your car crash lawyer can help you complete the form and make sure it is submitted on time.
Call auto accident lawyer Jason A. Ott.
The insurance company may try to get you to sign away your rights after a motor vehicle crash. An experienced auto accident lawyer can guide you through the injury claim process, negotiating with insurance companies and investigating the crash to help you obtain fair compensation. If the insurance company refuses to offer you a fair settlement, car accident attorney Jason A. Ott is prepared to bring your case before the courts.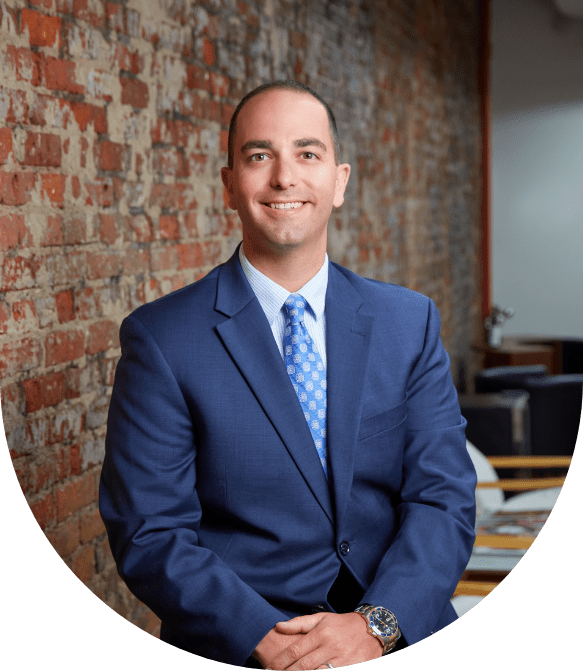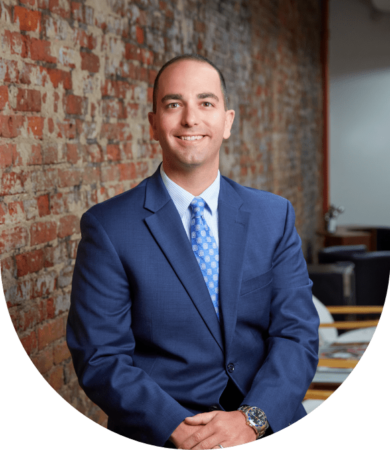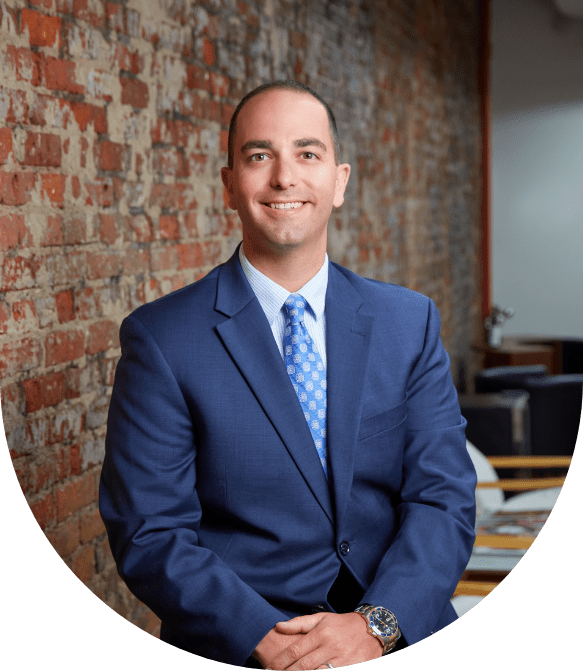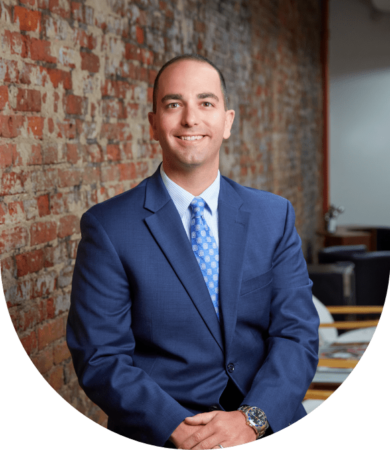 FAQs About
Indiana Car Accidents
What happens if I'm injured in a hit-and-run accident?
If you are injured in a hit-and-run accident in Indiana and the at-fault driver is unable to be located, you can file a claim to recover damages through your own uninsured/underinsured motorist policy.
Do I have to talk to the insurance company after a car accident?
You are not required to speak with the other driver's insurance company after a car accident. Your car accident lawyer can handle communication and negotiation with them on your behalf.
How long do I have to file a personal injury claim after a car accident in Indiana?
In Indiana, you generally have just two years to file a personal injury claim after a car accident. In some instances, this timeline may be even shorter, so it's critical that you speak with a car accident attorney right away. If you file a claim after the deadline, you will likely be barred from recovering compensation.